GET TO KNOW TIDY TUSHEES CLOTH DIAPER SERVICE
Want to have all of the benefits of cloth diapers, but without any of the dirty work involved with washing the diapers? Tidy Tushees makes cloth diapering easy by doing all of the dirty work for you.
Meet Jaclyn and Tyler (and Owen), owners of Tidy Tushees Cloth Diaper Service. Using cloth diapers is an important decision for new parents, and we want to help you make cloth diapering easy. Whether you want to use diaper service, or wash your own diapers, we can help you make informed decisions to help you be successful.
From cloth diaper changers to cloth diaper washers
In 2013 Jaclyn and Tyler purchased Tidy Tushees, the Okanagan's only cloth diaper service. Previously we had used Tidy Tushees for cloth diapering our son (Owen) where we gained our passion for cloth diapers. As a young family using cloth diapers was an important decision for us, and we wanted to help other young families experience the benefits of cloth diapers. Through our diaper service, and our Try Before You Buy Retail program our goal is to make cloth diapering easy and achievable for everyone.
We have lived in the Okanagan our entire lives and enjoy taking involvement in the community. We would like to get to know your family better as we help you learn more about the wonderful world of cloth diapers.
Tyler, Owen and Jaclyn Jaeger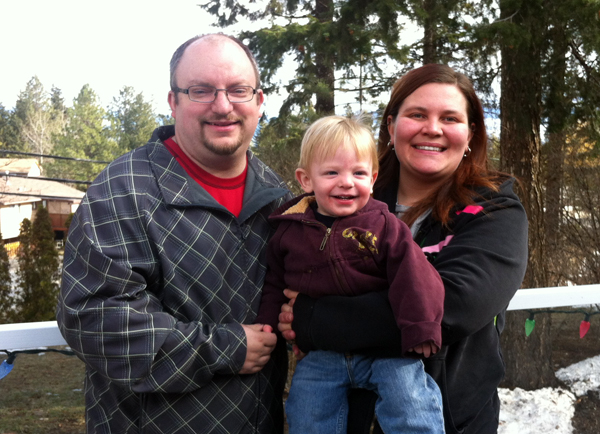 Using Tidy Tushees Diaper Service allows me to go eco friendly without the stress of more time in the laundry room. The diapers and liners are well made and my son is happy with a natural bottom cover. It is fabulous knowing they are a click or a call away when I need other related diapering products. Thank you Tidy Tushees for the exceptional customer service, and the quality of the cloth diaper products delivered to my door."